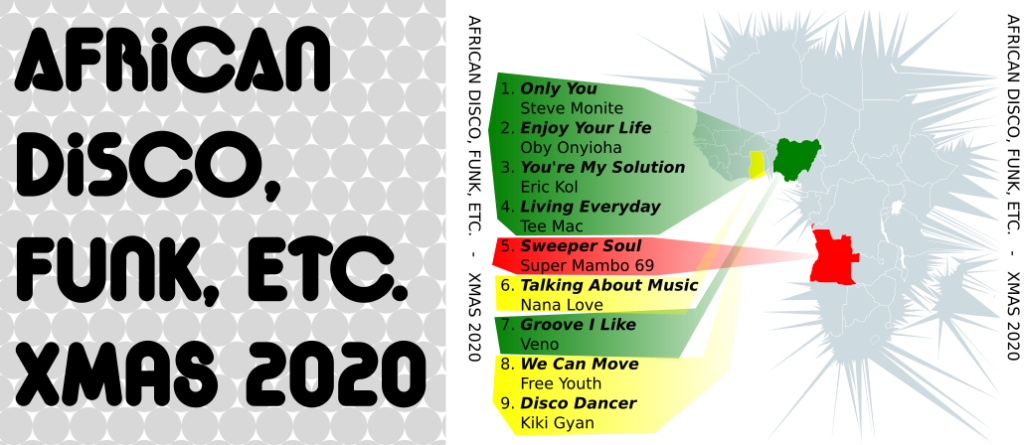 Been meaning to share this for ages, but anyway, here's a little compilation I made for Christmas pressies.
I wanted it to be more diverse, but turns out most of the stuff I like comes from Ghana and Nigeria.
SVGs for printing the cover are included. Tags might be fucked should be fixed. I've been moving from Foobar2000 to Quod Libet, so the music library's a bit of a mess at the moment.
Track list:
Only You, Steve Monite
Enjoy Your Life, Oby Onyioha
You're My Solution, Eric Kol
Living Everyday, Tee Mac
Sweeper Soul, Super Mambo 69
Talking About Music, Nana Love
Groove I Like, Veno
We Can Move, Free Youth
Disco Dancer, Kiki Gyan